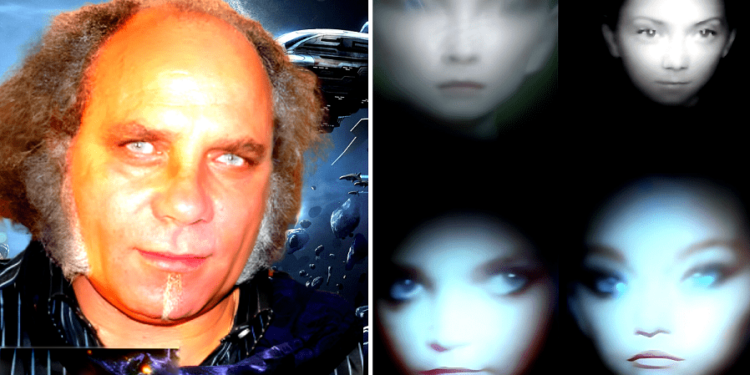 A man from Vercelli, Italy claimed to have been abducted by aliens from the so-called planet Clarion in September 1981. The planet is located in the Eagle galaxy, 150,000 light-years from Earth. Maurizio Cavallo, 68 (as of 2020), is also a journalist, scientist, and official speaker at many international congresses (Lyon, Cattolica, Marseille, etc.) and worked as a professor at the University of Eastern Piedmont.
In 2012, he publicly spoke about extraterrestrial beings at a conference in Turin, Italy. He called them our first ancestors, cosmic protectors, lords of the rainbow, and caretakers of the universe.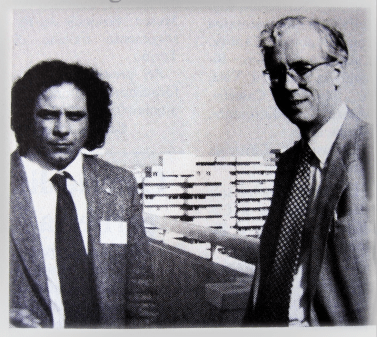 At the age of 7, Cavallo had his first contact experience, but it was erased from his memory. When he was first abducted by aliens in 1981 and taken to a secret base in the Amazon forest, he remembered his first contact that had happened in his childhood through neural holograms.
He argued that aliens live forever and come from the main source of life, where eternity is created. He did not explain what kind of source he was talking about. According to Cavallo, he had been abducted several times. Aliens revealed shocking facts about the universe to him, and he is trying to convey them to people.
In his book "Beyond Heaven; At the Sources of Time; Shines from the Abyss," he wrote that aliens revealed to him many secrets about the structure of the universe. For example, they told him that there are not 9 planets in the solar system but 12, while the space known to mankind is the most ordinary particle of the universe.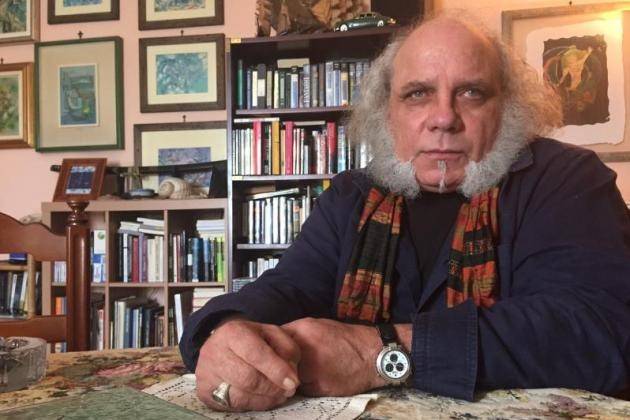 Cavallo said that he had been held captive by humanoids more than once and managed to find out that aliens have unprecedented strength, immortality, and incredible beauty. In general, they are very different from people.
At the conference, Maurizio Cavallo said:
"I never dared to call myself a messenger or even an ambassador of star peoples, I never believed I was a chosen one, an elect or a predestined one. Indeed, sometimes I wonder why what I experienced and with intellectual honesty and humility I tried to tell, happened to me."
Cavallo claimed that he had captured aliens several times on camera. He described that they look like us, but their facial features are somewhat different from ours. It is obvious that such statements caused sharp criticism, and many people believe that the photos of aliens with human faces could be photoshopped.
In an exclusive Interview with Maurizio Cavallo in 2006, award-winning UFO investigative journalist, Paola Harris urged him with more detailed questions about the photographs he said he took of the alien beings he allegedly met.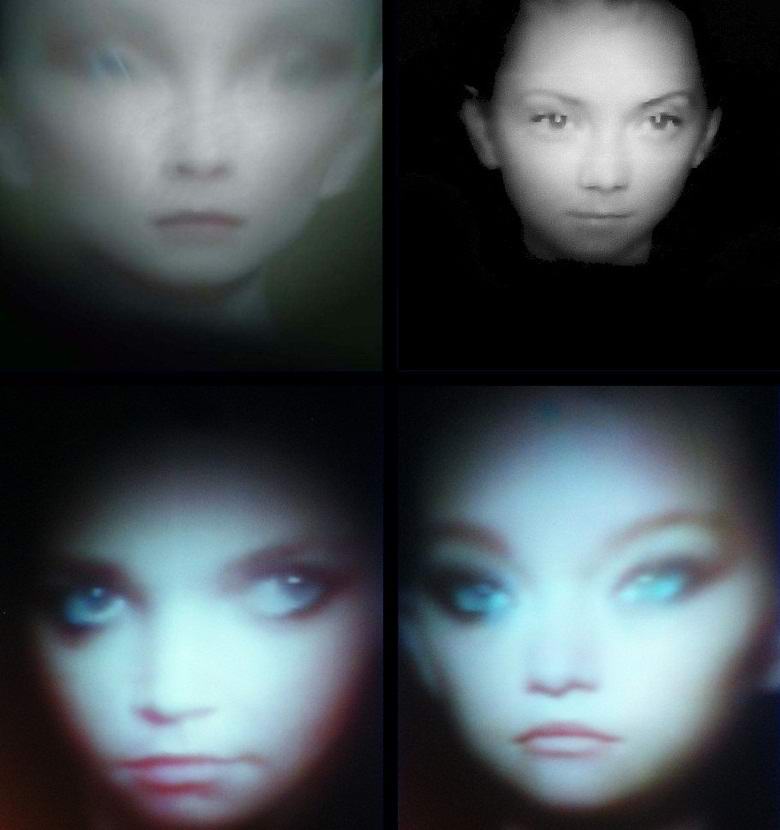 Paola Harris: How do you get rid of those kinds of visitors?
Maurizio Cavallo: It was my intention to invite him for lunch as I usually do with the people I meet for the first time, to treat them like friends, like people dear to me…but, when I realized what kind of person he was, despite all my best intentions, I had to invent an unexpected appointment. I hate to lie. I love to be frank. Also if sometimes I sound a little rough, I like to be outspoken, I can't stand a world built of lies but, in some cases you have to protect yourself. That man was a dangerous person.
Paola Harris: Inhabitants of Clarion are made of flesh and blood? Did you ever meet them in the streets?
Maurizio Cavallo: I have met them at the supermarket.
Paola Harris: Were they doing the shopping?
Maurizio Cavallo: No, we had a meeting there…People don't have to believe in what I say, they only have to think about what I am relating to and ask themselves if there could be something true in it. If their conscience gives them the feeling that all this could be real, they could start to interrogate themselves till the big question: "ARE WE ALONE?" My photographs are not proof, also because I do not spread them: I have photos of UFOs, of aliens. This is a photo of Suell, I talk about him in my book.
Paola Harris: He could well walk among us!
Maurizio Cavallo: He walks among us. I met him in a big city I cannot mention, he gave me a little black card emitting some impulses that told me to do or not to do certain things. At a certain moment I felt I had to take a train to go to a town where I had to meet some of them:
While I was traveling I asked myself:" But why do I have to take a train while, in other occasions, they just abducted me?" Perhaps it was a trial, something I could not understand. When I arrived to that town I plainly met the same person I had already met on a magnetic ship, a UFO.
Paola Harris: Do they have completely alien DNA or half-alien and half-human?
Maurizio Cavallo: Some of them are totally alien and came here when they were already adults. They apparently are thirty or forty years old. They just arrive so they don't have problems to get documents…and their DNA is completely alien if we want to define them.
Then we have those who are born here; they have alien DNA but take a human body with human DNA, so we can call these ones hybrids.
Paola Harris: Do you think that the Government knows about it?
Maurizio Cavallo: Not all the men in the Government, only a few.
Paola Harris: The women look like movie stars.
Maurizio Cavallo: They are gorgeous. You must note one thing: these are Polaroid photos made without a developing process and there is always an abnormal light absorption because they absorb atomic light. During one of my last contacts, in a base under the sea near Genova…(Cavallo shows a photograph, N.d.R.)…This is a photo where you can see those who in the Bible were called "Cherubs", they are astral beings.
Paola Harris: You are incredible! You succeed in making these photos…
Maurizio Cavallo: Not at all… Look at this photo, you need a lot of light…there is a spaceship and you can see some figures. One of these figures is a Grey, one of the tall ones, at least they call them so. This is another Grey but of a hybrid race, half-human and half-alien.
Paola Harris: Where did you take this photo?
Maurizio Cavallo: In the base:
Paola Harris: How did they bring you?
Maurizio Cavallo: Physically, last year.
Nevertheless, the Italian writer did not get offended by such criticism. In fact, he said that photos did not tend to endorse his experience of contact with the extraterrestrial civilization.
He added: "Since what I have experienced belongs entirely to me, it is not important for me to be believed or to bring any evidence to support what is narrated."